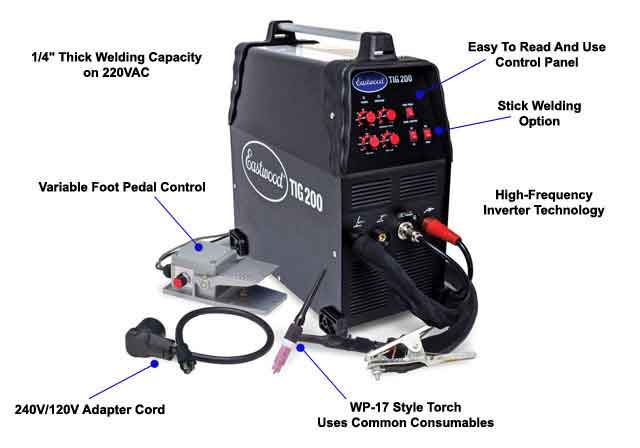 Operates on either 110vAC, 15-amp circuit or 220vAC, 30-amp circuit.

1/4"-thick welding capacity on 220VAC.
High-frequency start for precise arc control.
Square-wave inverter for accurate aluminum welding.
"WP-17"-type torch accepts common cups and collets with up to 1/8" electrodes.
TIG Welding AC Duty Cycle (%): 120VAC 60% at 145 amps, 220VAC 60% at 190 amps)
Stick Welding Feature - welds in AC and DC Positive/Negative.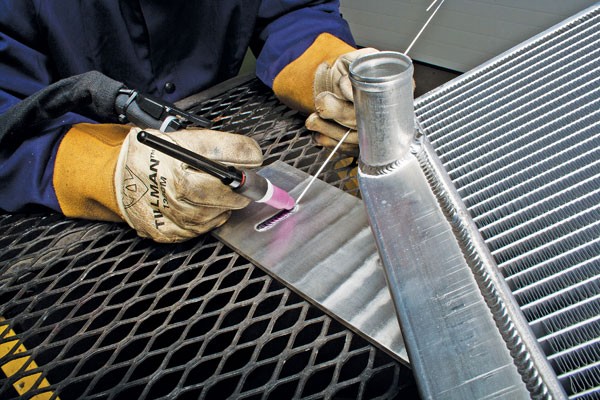 (1) Ground Cable with Clamp (10')
(1) WP #17 TIG Torch (14')

(1) Instruction Manual